Regular price

Sale price

$45.00
Burgeon Bleu's PUFF OFF de-puff under eye serum is an antioxidant-rich treatment that protects and restores the thin and delicate skin around your eyes. Using a vegan active ingredient mix of purified soy, rice, and yeast peptides, puffiness is temporarily reduced for the day while providing deep long-lasting hydration.
Meet The Serum

• Reduces appearance of dark circles and puffiness

• Protects against environmental stressors

• Soothes and softens under eye skin

• Restores important moisture levels
Details

This Under Eye Serum is an antioxidant rich treatment that hydrates, protects, and restores the thin skin around your eyes. Using a vegan active ingredient mix of purified soy, rice and yeast peptides, puffiness is diminished and dark circles are reduced

• Tightens the under eye skin

• Hydrates the skin

• For all skin types

• Fragrance free

• Paraben free

• Cruelty Free

• Sulfate Free
How To Apply

Apply to clean skin morning and evening. Apply a very small amount to finger and gently press onto area surrounding the orbital bone.

Precautions:

• Only for external use and avoid direct contact with eyes

• If irritation occurs, rinse with cool water and discontinue use

• Not intended for children
Ingredients

Water (Aqua), Chondrus Crispus (Seaweed) Extract, Sodium Hyaluronate, N-Hydroxysuccinimide, Chrysin, Palmitoyl Tripeptide-1, Palmitoyl Tetrapeptide-7, Propylene Glycol, Glycerin, Steareth-20, Phenoxyethanol, Ethylhexylglycerin, Disodium EDTA
Share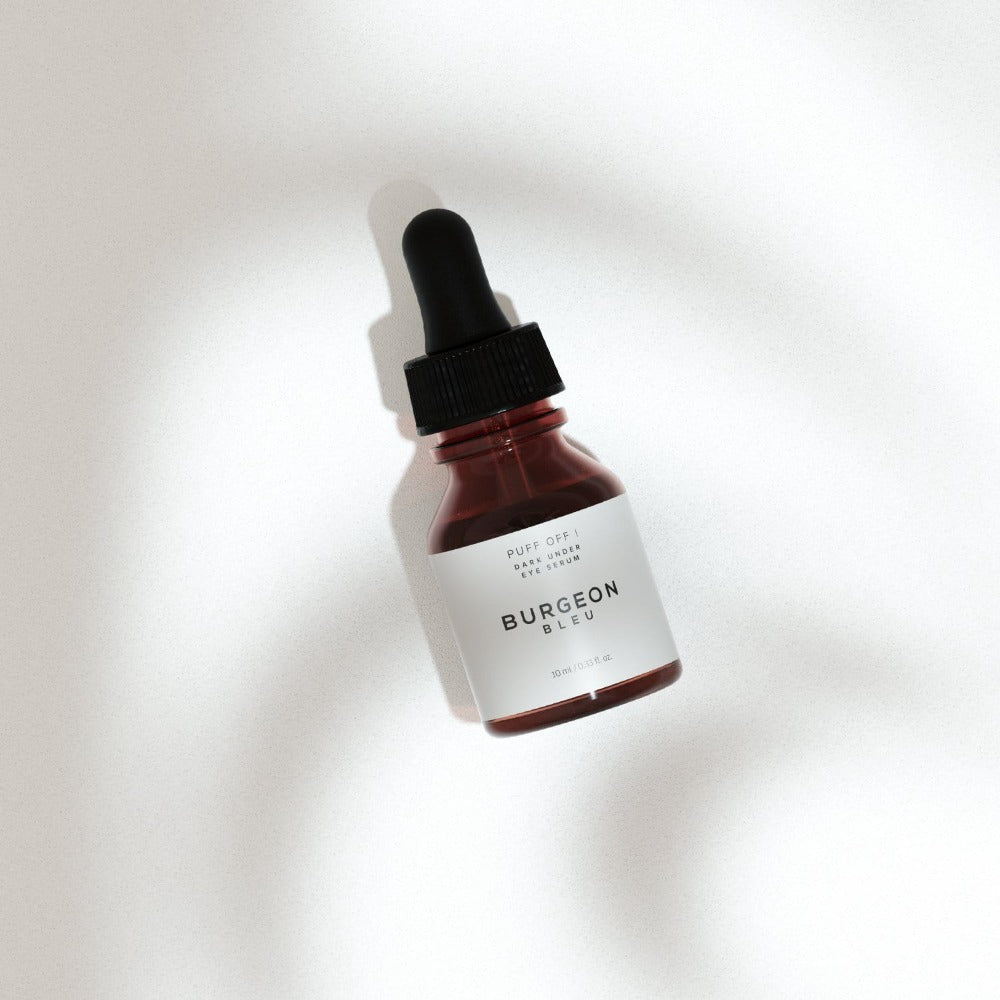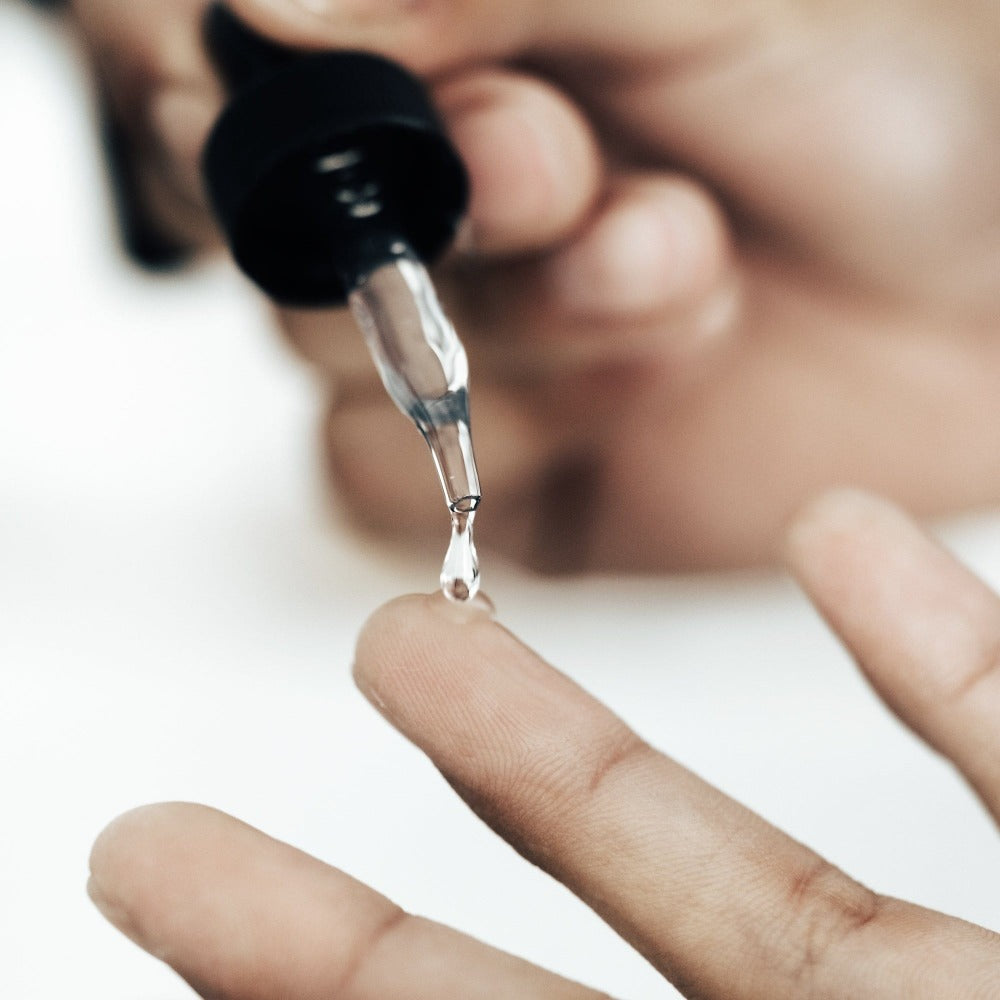 Puff, Puff... Pass!
Why Puffy?
As you age, the tissue structures and muscles supporting your eyelids weaken. The skin may start to sag, and fat that is normally confined to the area around the eye (orbit) can move into the area below your eyes. Also, the space below your eyes can accumulate fluid, making the under-eye area appear puffy.
How do I solve this
Saggy under eye bags can come as a result of fluid retention, especially upon waking or after a sodium rich meal the night before. Lack of sleep, allergies, smoking and heredity reasons — under-eye bags can run in families.
Apart from invasive surgeries. Minimizing or avoiding the common reasons mentioned above. Double-down on hydrating your under eye skin twice daily with Puff Off, our bestselling under eye serum made with hyaluronic acid and seaweed extracts.
FAQs
Is Puff Off cruelty free?

Yes, all our products are cruelty free including Puff Off.
How long does one bottle usually last?

We usually see customers reorder every 4 to 8 weeks, but this depends on how often you apply.

Some use Puff Off twice a day, and some only in the morning to reduce puffiness throughout the day coupled with Full CIrcle over night.
Can I use this morning and night?

Absolutely, Puff Off can be used safely both day and night, but it might not be best suited for night time recovery. Full Circle is better for that and often used together for complete eye defense.
How much should I apply?

Apply a drop to finger (preferrably ring finger as its less strong and will not drag skin) and gently press onto area under the eye.
Great stuff
Makes my face and around by eyes feel better and yes, not puffy immediately. I continue to look younger than all my friends
I LOVE THIS SHIT
Okay, I don't care for skincare at all but my wife does and this one actually works for our eyes at least. I mean nothing is going to fix saggy ass skin permanently unless you get surgeries etc but it lifts and holds throughout the day and makes me look awake. The picture I added was 5 min between both, same light zero edit. Not an insane difference, but wrinkles are less visible and it just looks smoother.
Great product
Use it everyday. You can feel it working, stuff is amazing
Puff off is my favorite product! After a few days of use have noticed a significant reduction in the dark circles under my eyes.
The Product only requires a very small amount per use which I like. Would definitely recommend for those who want to improve the appearance below yours eyes.